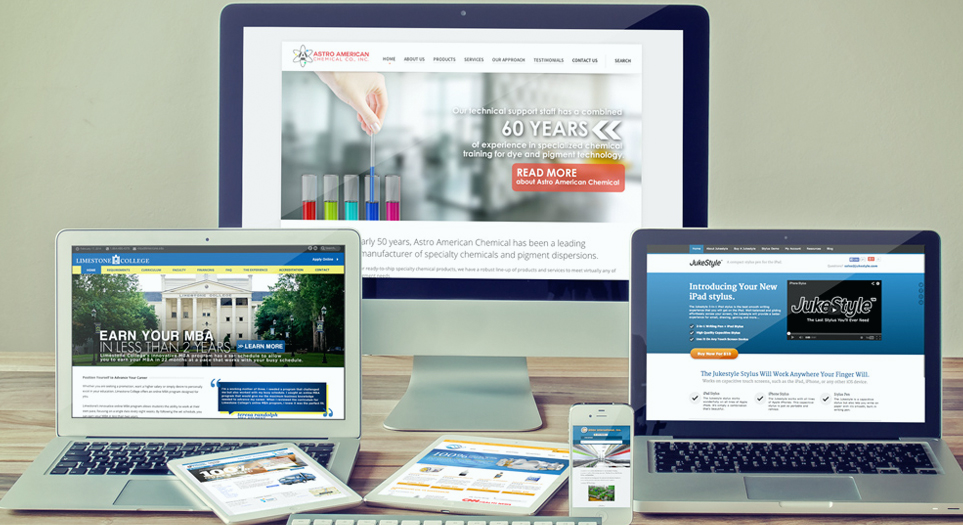 Responsive Websites: What You Need To Know
Responsive websites are great, but how much do you really know about them? A responsive site is one that adapts to whatever device it is viewed on. Whether you are looking at the site on a desktop computer or Ipad, it will look and operate perfectly.
Consumers are shifting to mobile usage even more day by day. It is essential that your website run perfectly when being viewed on any device. A poorly optimized website will have people running away, not towards your business or product.
The statistics paint a clear picture of the fact that mobile is here to stay:
Consumers today spend 60% of their Internet browsing time on their mobile devices as opposed to a desktop computer.
Growth in mobile data traffic will increase ten fold from 2013-2019.
70% of mobile device searches lead to action on a website within one hour of when a search was conducted.
If you are in need of a website redesign, our firm can assist you! We have created countless custom, mobile friendly, and responsive sites. Our commitment to clean, minimalist website design is one of the reasons that many businesses decide to work with us. Let Vette Marketing recharge your online presence!